If you have been bitten by a dog that belongs to someone else, then you may have a strong case in which you could recover compensation for your injury. According to the State Farm Insurance company, South Carolina ranks in the top 20 states in the nation for dog bite-related injuries. State Farm reportedly paid out over $1.5 million for claims relating to dog bites in the year 2016 alone, with an average payment of around $25,000 per dog bite claim.
Here at Brumback & Langley, we often help victims of dog bites in Greenville, SC. We have seen many cases, including those involving hand, arm, and leg injuries or even more serious shoulder or face injuries. In some cases, there are even complications from the dog bite due to infection, scarring, and other factors. If you have a dog bite injury in Greenville, SC, an experienced dog bite lawyer can help you work toward recovering compensation.
Dog Bite Statistics
Though the statistics above may be alarming, it is important to note that those settlements paid out by State Farm represent only a portion of the total settlements paid for dog bites in South Carolina in a given year. In the US, around 4.5 million dog bite injuries happen every year according to the US Centers for Disease Control, 20% of which develop infections leading to further medical complication. The most common victims of dog bites in Greenville SC, and elsewhere, are children between the ages of 5 and 9. Infections resulting from any injury, including dog bites, can require hospitalization, uncomfortable treatments, and very large medical bills.
For these reasons, to say nothing of the pain, suffering, and stress of dealing with a dog bite, dog owners would be wise to ensure that their faithful friends are covered by their home insurance, because depending upon the circumstances, even the friendliest of dogs is capable of biting.
Do Dog Bite Cases in Greenville SC Have a One-Bite Rule?
Some states in the US have something called a one-bite rule, which means that the owner of the dog is found to be liable for injuries resulting from a dog bite only if the dog's owner knew, or should reasonably have known, that the dog was likely to attack or bite. This law favors the dog owner and allows them a little leeway should their dog bite someone else, but this law is not too friendly to the victims of dog bites who are injured just the same regardless of the owner's beliefs about the dog's demeanor.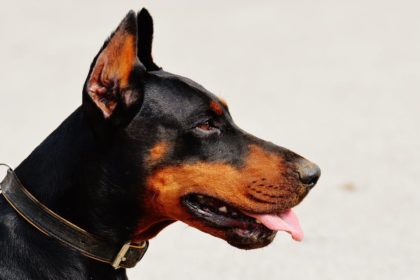 The good news for victims of dog bites in Greenville, SC is that South Carolina does not have a one-bite rule. If a dog bites someone, whether or not the dog is known or suspected to be aggressive, the dog's owner can be found to be liable for those injuries. For a successful dog bite claim, the victim needs to be able to show that they did not provoke the animal and they were not trespassing when the dog attack occurred. Occasionally, there are additional nuances to be considered in dog bite cases in Greenville South Carolina, which is yet another reason it is very important that you speak with an attorney with dog bite experience in Greenville as soon as you can after an attack.
Working with an Attorney on a Dog Bite Claim in Greenville, SC
Here at Brumback & Langley, you do not need to feel embarrassed or ashamed to be seeking compensation in your dog bite case in Greenville. Any serious injury, whether caused by a dog bite or car accident, in which someone else is at fault deserves to be compensated.
Dog bites are a type of personal injury case, so the lawyers at Brumback & Langley have the experience necessary to assist with these and other types of injuries. If you are bitten by a dog, it is not necessary to prove that the dog's owner (or handler at the time of the attack) knew that the dog was potentially aggressive in order to be entitled to compensation for your injuries. If you have been attacked by a dog in Greenville, SC, and would like to be advised as to your legal rights, contact the law offices of Brumback & Langley today. Our experienced attorneys in Greenville, SC will advise you as to your options and help you receive the maximum possible compensation for your dog bite.