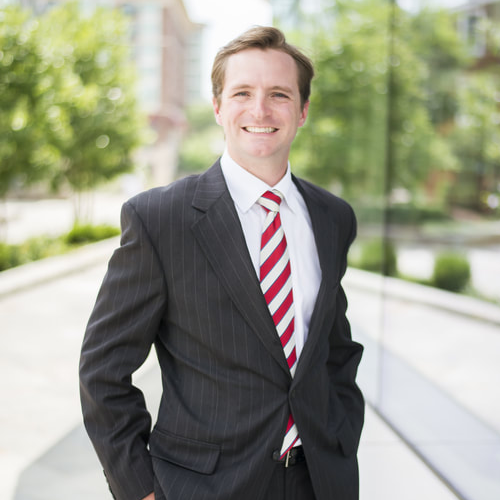 CHRIS BRUMBACK
After graduating magna cum laude from Vanderbilt University in 2003 and graduating from Washington & Lee University School of Law in 2006, Mr. Brumback returned to his native Greenville where he began his legal career at one of the most well known law firms in South Carolina. During his time working as a complex commercial litigation associate in the banking and financial services sector, Mr. Brumback gained a wealth of strategic experience while continuing to sharpen his legal acumen. After cutting his teeth in a large firm setting, Mr. Brumback struck out on his own, desiring to have a more personal relationship with his clients in which the primary goal is to create value for clients through the provision of innovative solutions to complex legal problems.
Mr. Brumback focuses on a broad spectrum of general and complex litigation matters, commercial and employment law, as well as appellate work, which has resulted in Mr. Brumback arguing before the Supreme Court of South Carolina. In addition to his other areas of practice. Mr. Brumback is admitted to practice before all state and federal courts in South Carolina, the Federal District Court for the District of Colorado, the Fourth Circuit Federal Court of Appeals in Richmond, Virginia, as well as the Supreme Court of the United States in Washington, D.C. Mr. Brumback also frequently practices before various federal and state agencies, including the Equal Employment Opportunity Commission, the National Labor Relations Board, the South Carolina Human Affairs Commission, and the Department of Employment and Workforce, and the City of Greenville Board of Zoning Appeals.
Mr. Brumback is proficient in written and spoken French from his studies with the Vanderbilt-in-France program in Aix-en Provence, France.
Mr. Brumback was also a finalist in the Robert J. Grey, Jr. Negotiation Competition at Washington & Lee University School of Law.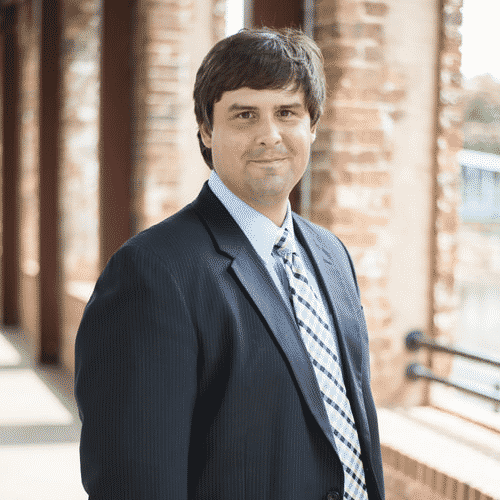 SPENCER LANGLEY

​

After graduating from Clemson University in Psychology and Finance in 2003, Mr. Langley took a year away from school to work in the business world in order to obtain practical business experience that he could later utilize to the benefit of his legal clients. Returning to school the following year, Mr. Langley graduated from the Thomas M. Cooley School of Law in 2007, after which time he returned to the Upstate and began working with the Thirteenth Circuit Solicitors Office prosecuting criminal cases. After gaining experience with the Solicitors office actively trying a wide range of criminal cases and making numerous valuable connections, Mr. Langley moved to a boutique litigation firm that focused on criminal defense, personal injury litigation and worker's compensation claims.

Mr. Langley's practice now focuses on a wide variety of litigation and business matters, including but not limited to, criminal defense, personal injury, commercial and corporate law, contract negotiation,  estate, and probate law. Mr. Langley practices before all state courts in South Carolina as well as various federal and state agencies, including the National Labor Relations Board, the South Carolina Worker's Compensation Commission, and the Executive Office for Immigration Review Immigration Court.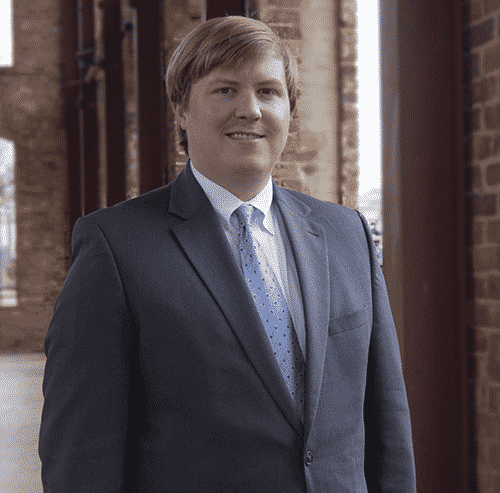 John Scully​
A graduate of Washington & Lee University for both undergraduate and law school, Mr. Scully has honed his critical thinking and legal skills at one of the most prestigious and historied universities in the nation.  In all things Mr. Scully is driven by a quote with which he became acquainted while attending his beloved alma mater: "Duty is the most sublime word in our language. Do your duty in all things. You cannot do more. You should never wish to do less."  It is this desire to serve and help others and his steadfast belief in the rule of law that form the cornerstone of Mr. Scully's legal practice.  It is this dedication with which Mr. Scully approaches  each client's legal matters, whether those be in the realm of mergers and acquisitions or criminal defense. 
​Since becoming a member of both the South Carolina and Texas Bars, Mr. Scully has developed a diverse practice that addresses a broad spectrum of client needs.  While working in Texas Mr. Scully gained substantial experience working on matters including probate proceedings, estate planning, secured transactions, mergers and acquisitions, business formation, purchase and sale agreements, and general corporate law matters.  Having recently moved to the Upstate to be with his wife who is a Greenville native, Mrs. Harriet Kilgore Scully, Mr. Scully now also applies the business-minded problem-solving he sharpened working for corporate clients in Texas to representing clients in South Carolina in both civil litigation and criminal defense matters.