Deciding to move your mom or dad into a nursing home may be the hardest thing you ever do. If you've ever dropped your child off at summer camp or college, you may know the feeling. The difference is that these things are temporary. For the most part, when someone moves into a nursing home, they never go back home. Unless they're only going in short-term to recover from surgery, they typically will end up in the nursing home for the rest of their lives.
As you can imagine, most people who enter a nursing home are older. They could be in their eighties or even nineties. They don't work anymore. They are either retired or maybe was a housewife most of their life. So, it's hard time imagine what kinds of damages they can demand in a nursing home abuse lawsuit. For example, if someone is 92, they aren't going to be entitled to lost wages. And, if their abuse doesn't cause any actual physical injury, they may not even be able to demand medical bills. But this doesn't mean they aren't entitled to some sort of damages. That's why it's a good idea to call and talk to a personal injury lawyer in South Carolina. They can review your case and give you an idea of what your loved one's case is worth. They can also help arrange to move your loved one to a better facility right away.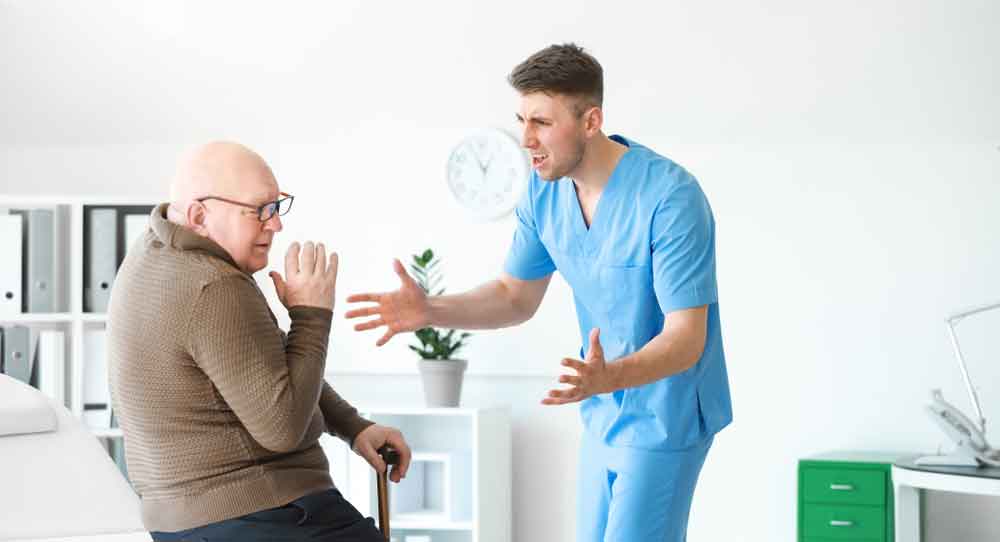 Your Loved One's Damages May Depend on the Type of Abuse They Suffered
Whether or not your loved one is entitled to damages may depend on the kind of abuse they suffered. For example, if they suffered sexual or verbal abuse, they may not be entitled to medical bills. However, they could possibly be entitled to pain and suffering. They don't have to suffer physical injuries to be entitled to damages. In fact, a lot of nursing home abuse cases don't actually involve physical injuries. However, there are cases where the victim suffers physical abuse or neglect. If this is the case, they may be entitled to additional damages.
A lot of patients in a nursing home suffer either physical abuse or neglect at the hands of their nurses or aides. This could involve any of the following things:
They are not fed and lose a ton of weight
They suffer a fall and break a hip
They are given the wrong medication
They are left in their own waste and develop an infection or bed sores
Any of these things can cause all sort of medical problems. The nursing home should be held responsible for this.
What if Your Loved One Dies as a Result of the Abuse?
If your loved one passes away as a result of their abuse, you may have a claim for wrongful death. In this sort of case, your South Carolina injury attorney will fight to get your family compensation for your lose. Just because someone is older doesn't mean their life doesn't have value. In fact, if your family has lost someone, they are entitled to damages. It is simply a matter of how much money you're actually entitled to. Your attorney will do their best to get you as much as possible.
Contact an Experienced Nursing Home Abuse Lawyer Right Away
If your loved one has been the victim of nursing home abuse, call our office right away. Even if you don't think their case is worth all that much, they deserve justice. That is what an experienced nursing home abuse lawyer will do. They'll get your loved one justice. Just because they are older doesn't mean their life does not have value. Sure, they won't be entitled to lost wages. They may not even be entitled to coverage for medical bills unless they were actually injured. However, they'll be entitled to pain and suffering, especially if they suffered a lot of emotional distress.
Call today and schedule your free initial consultation. Let one of our skilled injury attorneys determine if your loved one has a case. And, if they do, they can give you an idea of what it may be worth. If your loved one is not in a position to come into the office, we can come to them. Or, we can do a phone consultation. Either way, the initial consultation is free and you won't pay a dime until your loved one's case is settled.